There are only five days left of school. I can't believe it. The snow earlier this month has really thrown me off. After keeping my little plants inside for over a week because of freezing temps, all the sudden it's in the 90s and they need to go in the ground! Well, sort of. I'm trying something new this year.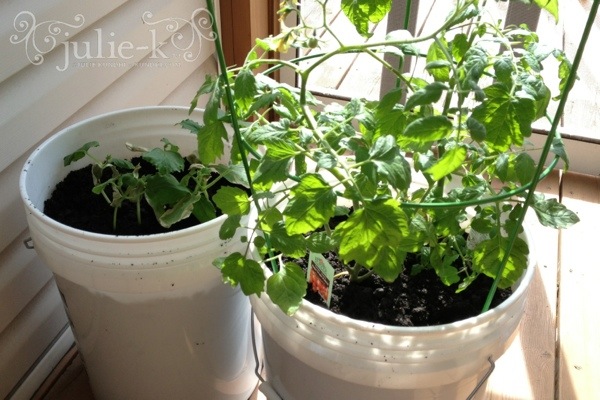 Since our veggies need to be portable, I've decided to use bucket planters. The tomatoes have already breathed a sigh of relief: Room! to grow! and stretch our branches! All that's left is wrapping them in fabric to hide the ugly white plastic. I'm thinking burlap.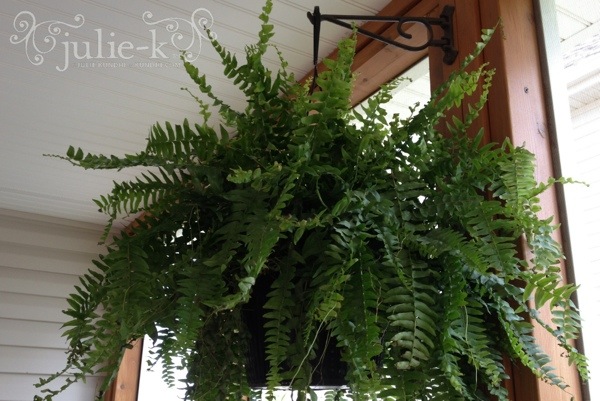 I've also hung plants where the topsy turvys used to be. I've always loved ferns and they've already made our outside space happier. They need a little bit of trimming, though. They're all crazy right now, kind of like when I wake up after going to bed with wet hair. Ha!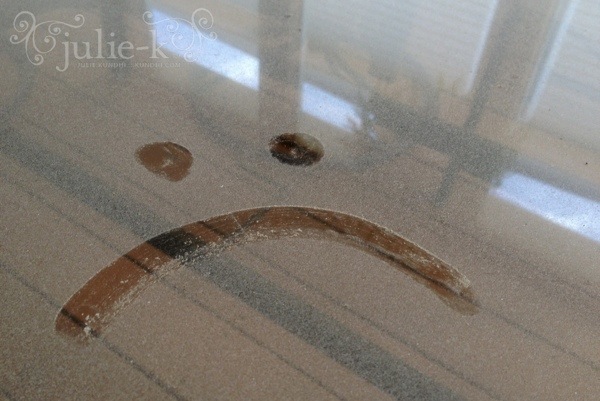 The big project, which I have been dreading, is cleaning up an entire winter's worth of dust and pollen. It's everywhere: the furniture, the deck, the walls. But the sooner I get to it, the sooner we can start enjoying the beautiful weather. I can't wait!