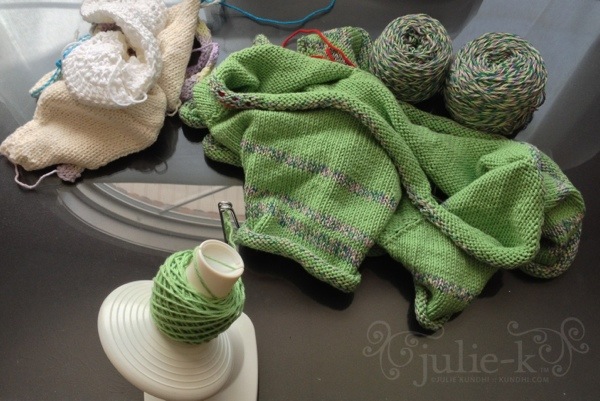 Last night at knitting group, one of our members brought two huge bags of yarn she was destashing. I told her I had a friend who would love it and brought it home with me. I'm pretty sure my friend doesn't have a ball winder and lot of the yarn was from abandoned projects. So I sat down in front of the tv and started winding balls.
I forgot how fun it is to deconstruct knitted items, especially handmade ones. Everyone weaves ends and sews seams a little differently. It's interesting to reverse engineer the process.
resources: I'm sure I've posted these before. Some of my favorite tutorials for unraveling sweaters are from Neauveau Fiber Art. Photo tutorial here and video tutorial here. Also, here's a short video on finding the "little v stitches" to unzip a seam super fast.
If you live in Lincoln, this weekend is the Goodwill 99 cent sale. A sweater's worth of wool for under a dollar? You can't beat that!