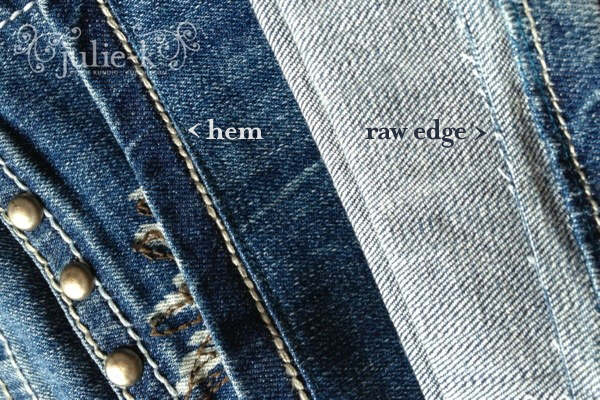 A friend of mine asked me to hem a pair of jeans for her. Last time I did this, I didn't have to take them up too much, and I just tacked the extra material to the inside seam.
This pair needed to be taken up more than that, and there was quite a bit of denim leftover, making a giant cuff on the inside of the leg. My plan was to cut it off and serge the ends to keep it from fraying. When it came to the side seams, my serger had other plans. "No thank you," it politely said as the denim refused to let go of the needle.
So I fell back on my tried and true method for raw edges: fray check. It feels a little stiff now, but I bet after one washing it will soften up.