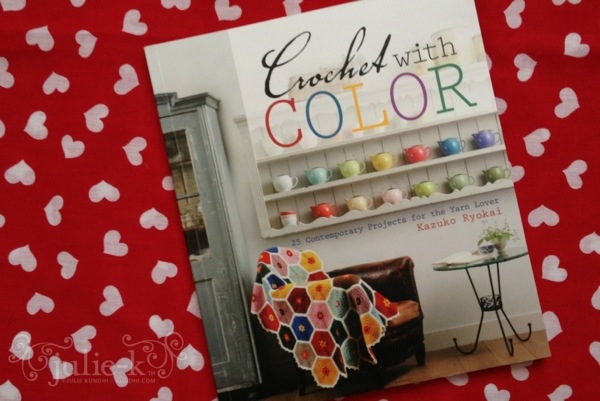 I've been looking at this book for a long time. It was originally published in Japan. You may have seen it around the Internet with this cover.
I've been trying to cut back on impulse craft book purchases, especially those from Japan (expensive! long delivery times!). When I saw it on amazon in an English version, well it didn't take long for me to click purchase!
I don't know what it is about Japanese craft books. Even if I never make a thing from them, I love looking at the beautiful pictures for inspiration. I hope Kazuko Ryokai is planning to translate the second book in this series.
Seriously, this was a better treat than chocolate for Valentine's Day!