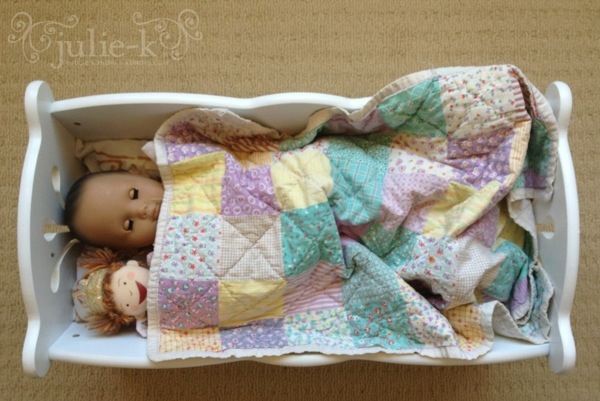 I've been going through my crafty stash and the latest supplies subject to decluttering have been fabric and sewing notions. I found quite a few things I had squirreled away for future projects that never happened, one of which was this doll quilt.
I bought this at an antique show years ago with the thought of turning it into a tote bag. It's definitely seen better days, but there's something about the fabrics that I really love.
I'm not the only one who loves them. When my daughter saw this she immediately began to campaign why it would be the perfect quilt for her doll Bitty. As you can see, she was quite persuasive. Even Pinkalicious likes it.