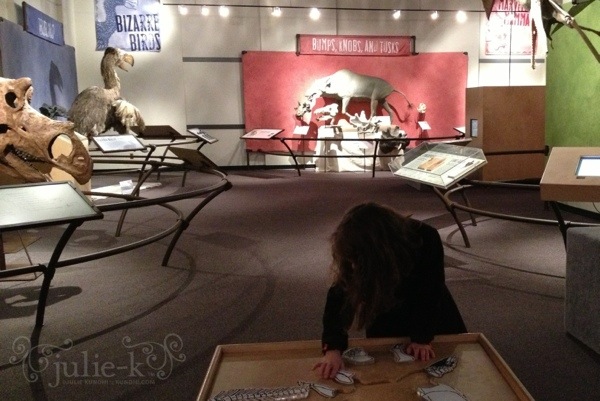 Driving down 14th Street last summer all I ever heard was: "Mom! We need to see the Bizarre Beasts! They're at Morrill Hall!" However, we never managed to make it for one reason or another.
On Sunday my daughter went to a birthday party at Morrill Hall. We had long since forgotten about the Bizarre Beasts, until we wandered into the exhibit hall and Oh! My! Goodness! a squeal that rattled even the oldest dinosaur bones.
It's a small exhibit, but she loved it. She also had a blast at the party. I'm guessing we'll be spending more time at Morrill Hall in the future.