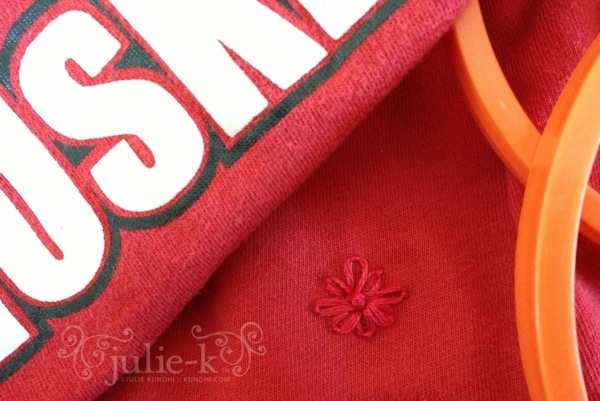 I usually don't spend time mending holes in my daughter's shirts. She's growing so fast that it doesn't seem to make sense. However, sometimes holes happen to a favorite shirt — one we bought a little big so she could wear it a long time.
Usually, holes show up in sleeves and seams — easy places to hide a few stitches. This one was right in front. I was extra careful, but there was no hiding anything. So I decided to turn it into a decorative element.
I don't do a lot of embroidery. I'm not the best at it, but I sewed a little daisy in matching thread. The result is actually kind of cute. I've seen people mend holes with a star stitch, but I think this is a little nicer. Of course, it would help if all of the petals turned out the same size!