I've got a lot of finished projects from December and thankfully I remembered to take pics before sending them off. The other day a reader asked for an update on the pink and gray granny stripe scarf so let's start with that!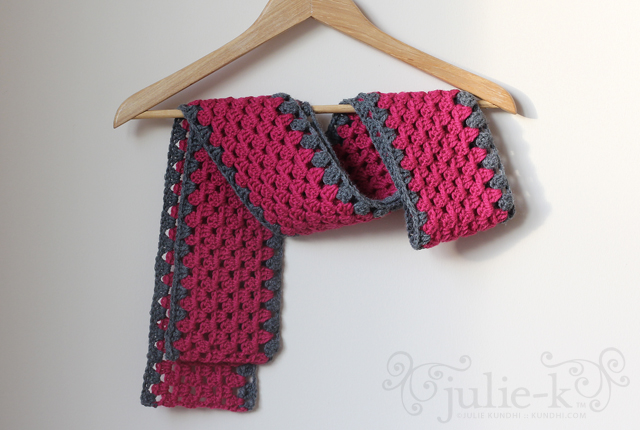 I love, love, love how this scarf turned out. I even considered keeping it. Instead, I followed it up with three granny cowls, one of which is here, the others I'll post soon. What is it about clusters of double crochet stitches? So pretty and fun to make.
stash: Pink is Lion Brand Wool I picked up on a crazy clearance sale years ago, gray is Lion Brand Woolease gifted to me by a friend.