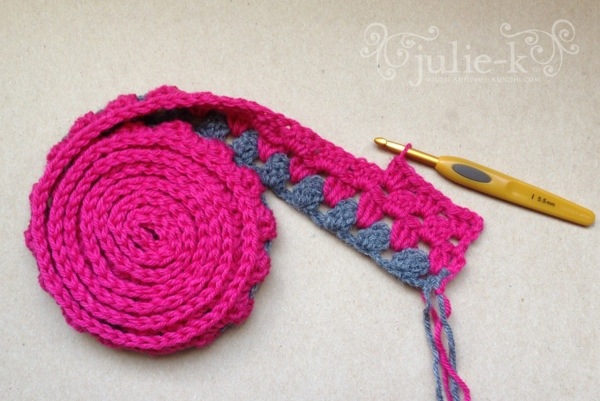 I've been wanting to try a granny stripe scarf for awhile. When a friend asked for donations for the United Way Helping Hands Auction, I decided to give it a whirl.
It goes by really fast and is as addicting as a square. My color scheme was inspired by the Two-Color Crochet Cowl over at the Purl Bee. Also, hot pink and gray were the colors for my high school class. (Pink and Gray! All the Way!)
This is also the first time I've used a hook with a handle. I'm not sure I like it. Any hook-with-handle lovers out there?
I took this picture last week and spent some time working on it at the craft retreat. I'm almost finished and will share post-blocking pics soon.