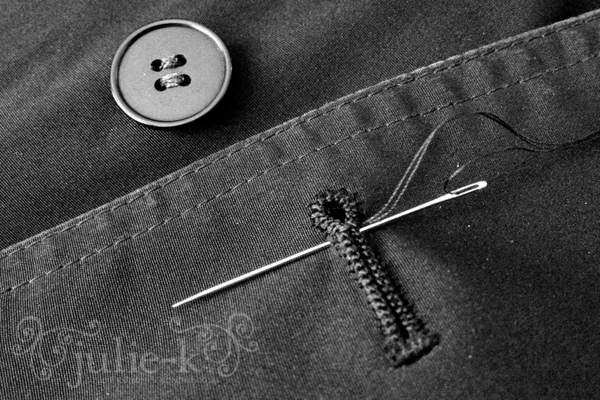 A few years ago I found a really nice raincoat at a garage sale. It's got a removable, quilted lining that makes it extra toasty on cold days.
I love everything about it except one thing: the buttons. They're always popping out of the holes. I chalked it up to the fabric being slippery, but one day while I was complaining about them, my daughter said: Why don't you just make the buttonholes smaller? Upon closer inspection, I realized they are bigger than necessary.
Smart kid!
I'm closing them up with a little bit of satin stitch on the side of the hole that will be hidden when buttoned. I'm ready for the cold, rainy autumn days ahead — if we ever get any.