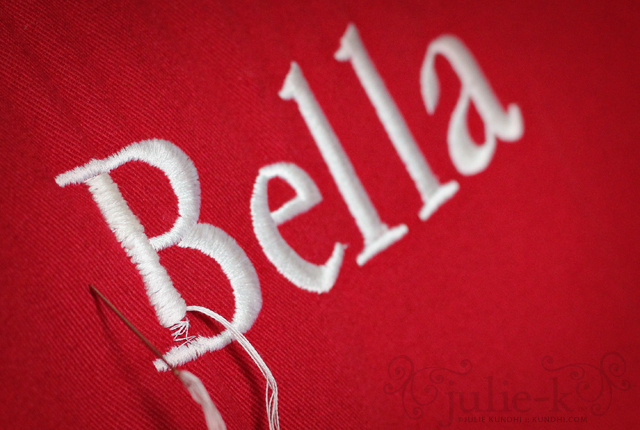 What is it about hanging threads that we just can't leave alone? It never ends up good, especially with decorative stitches. One quick pull and half a letter is gone in an instant.
I'm not a big fan of satin stitch. It requires a precision that I just don't have in me these days. I actually considered fixing this with thread. The thought was so mentally painful that I put it off for months. Then one day I thought to try embroidery floss. Brilliant! Once finished, I can hardly tell the difference. Not the neatest job, but it looks great from across the room.
I once saw a woman doing satin stitch embroidery on a windy day at the park. That's dedication. Her work was beautiful.
Anyone else out there have a talent for tiny perfect stitches?