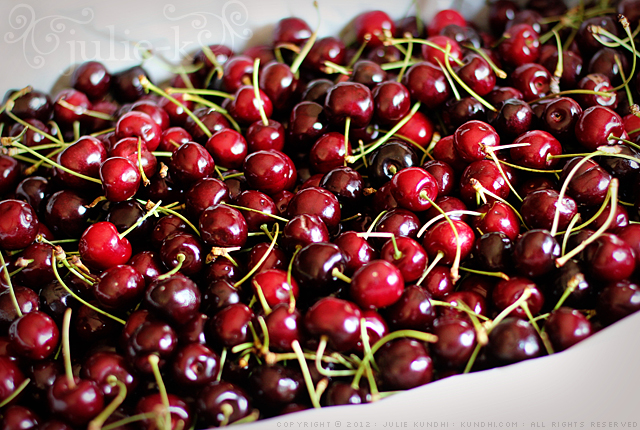 Last weekend our local grocery store was selling bing cherries by the lug. I think it worked out to $1.98 a pound. We LOVE cherries around here and I jumped at the chance to get so many at such a great price.
After giving them a good wash, my daughter worked hard at removing all of the stems. I love that she's old enough to be kitchen labor! I pitted and froze two cookie sheets worth, which filled a one gallon freezer bag. Then I pitted and chopped up four cups and made low-sugar jam. I tried to get away with no-sugar jam, but my family looked at me like I had three heads.
The rest? All gone. In our bellies. They were so incredibly tasty. Yay for cherry season!
notes: I used pectin made especially for low-sugar jam and followed the recipe on the label. I used these freezer jars instead of canning in a hot water bath. I also use this olive/cherry pitter because I've never been able to master the paper clip method. (all links except that last one take you to amazon.com)