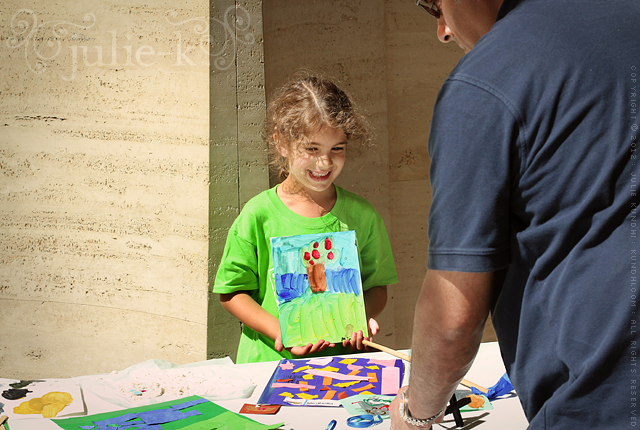 You may remember the excitement of my daughter's first art show last year. Well, this summer she did the full-day elementary art camp and had a blast. Once again, the campers exhibited their artwork, but this year they did so at the Sheldon Museum of Art. She was pretty excited.
In addition to showing us all of her work, she took us on a tour of some of her favorite exhibits that she visited earlier in the week. She was so excited and proud. It was adorable.
I still need to write about the other camps she's taken this summer. She came home from science camp exclaiming she wanted to be a scientist, or maybe an artist that draws science pictures. This week was insect camp. She brought home a jar of mealy worms, which I've been told are really dark winged beetle larvae, and tomorrow they are having cricket cookies for a snack. Oh, my!