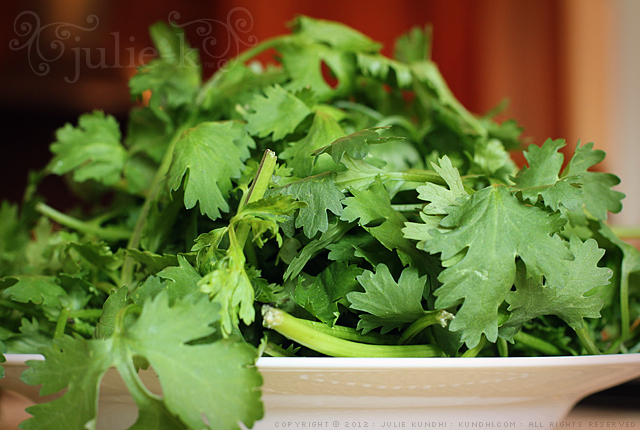 week two: broccoli, green garlic, radishes, salad turnips, lettuce mix, cilantro
week three: broccoli, salad turnips, purple top turnips, head lettuce, collards, green onions
I need to do a little bit of catch up on my CSA notes. Even though I planned out how to use my veggies the first week, I wound up throwing things together at the last minute in the evenings.
Instead of the kale salad, I made kale chips. They are one of my daughter's favorite and she practically ate the whole batch in one sitting.
I was in the mood for Indian food, so I added the radish greens to my Channa Masala for Dummies recipe. Yum!
I roasted one batch of radishes in the oven at 350 degrees. I usually roast veggies at 500 degrees, but I was afraid the radishes would cook too fast. Instead, they didn't get that brown crispy outside my family loves. They were good, but not great.
I pan sauteed the second batch of radishes with chopped turnips, broccoli stems and onions. I let them get nice and caramelized, then added the turnip greens until wilted. Yum!
That big bowl of cilantro pictured above lasted a long time. I added chopped leaves to all kinds of dishes, but used most of it to make cilantro pesto.
After the second week, I bought a salad spinner and it's made life so much easier!
I'm still buying a few organic staples from the store each week: lemons, tomatoes, avocados and strawberries.
My favorite sandwich right now: fried egg over medium with tomato and avocado slices on multigrain toast.
My big plan for this week is to make saag with the turnip greens and collards. I've done a little research and even though most recipes use a mix of spinach and mustard greens, saag is technically any type of green. Crossing my fingers on this one!