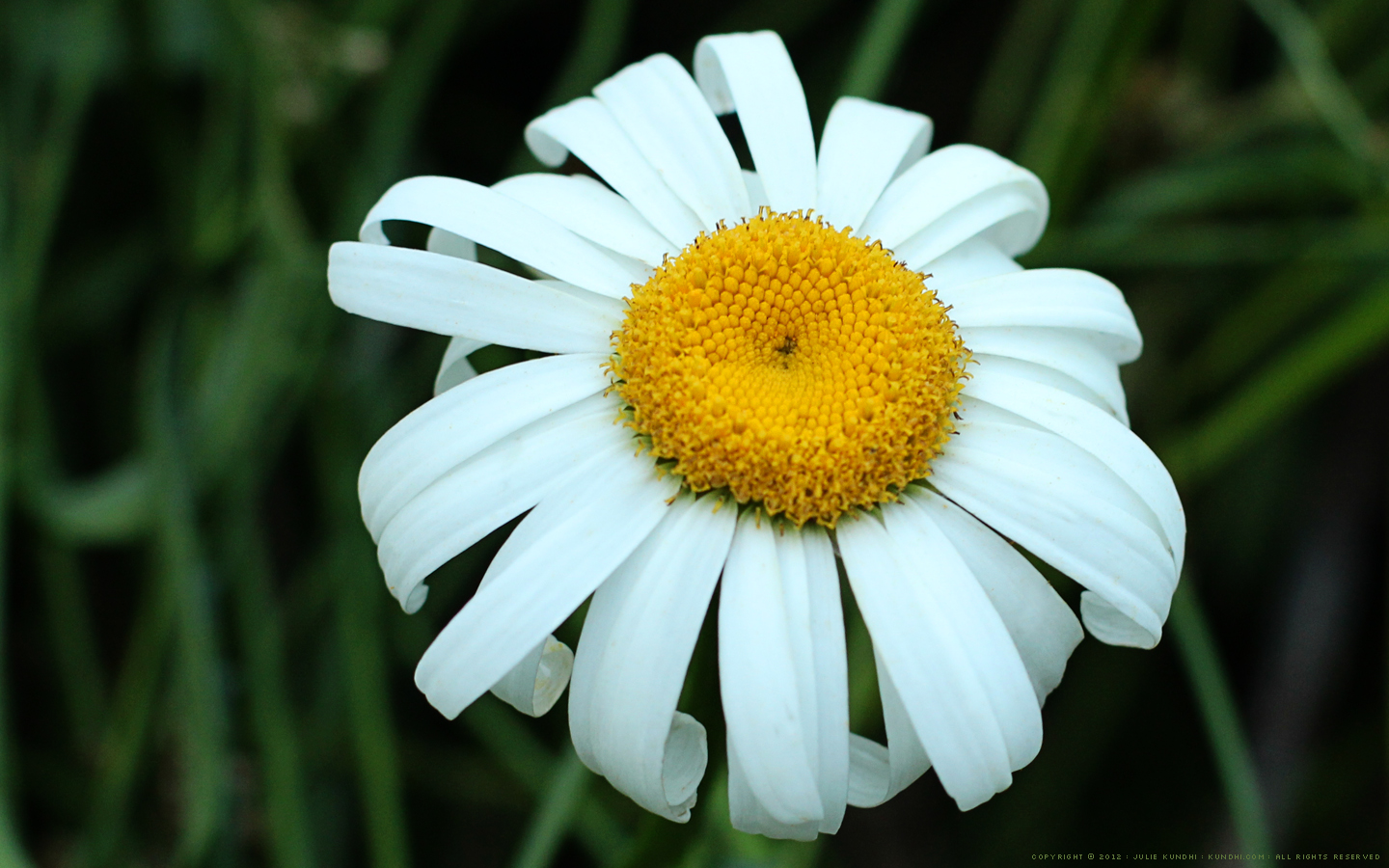 I'm still going through my flower pictures from last summer. One of my favorite flowers is the daisy. I like how the petals curl under on this particular one. They seem so graceful and relaxed.
My laptop desktop is littered with screen shots and icons. This pretty flower gave me the incentive to finally clean things up.
Feel free to download and share.