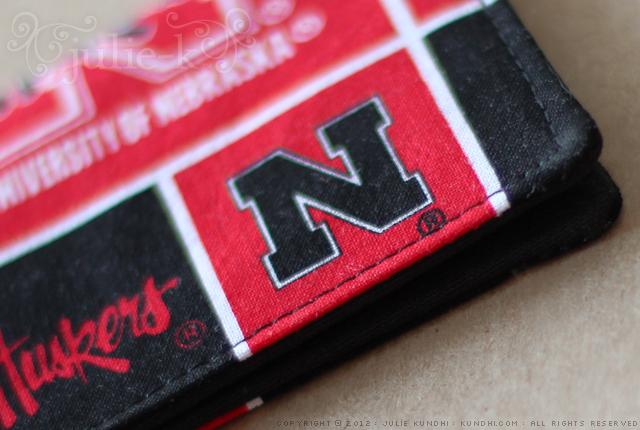 Here's the little gift card wallet I came up with after sewing this. It fits all of my requirements: small, thin, definitely ok to give to a guy.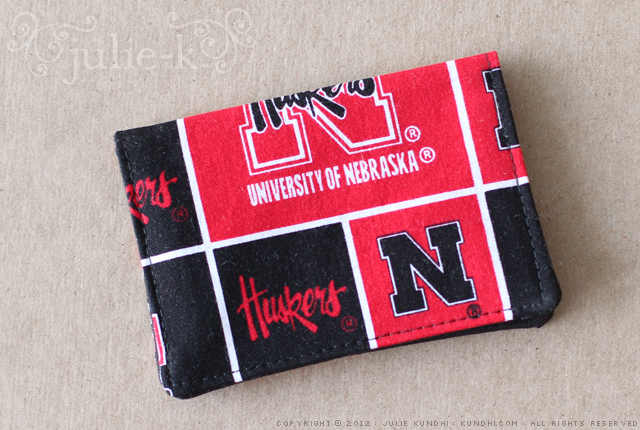 I played around with interfacing and decided that it worked best backing up the outside fabric. I tried it on the inside pockets, but it was too hard to sew through. I also tried it without, but the wallet was too floppy.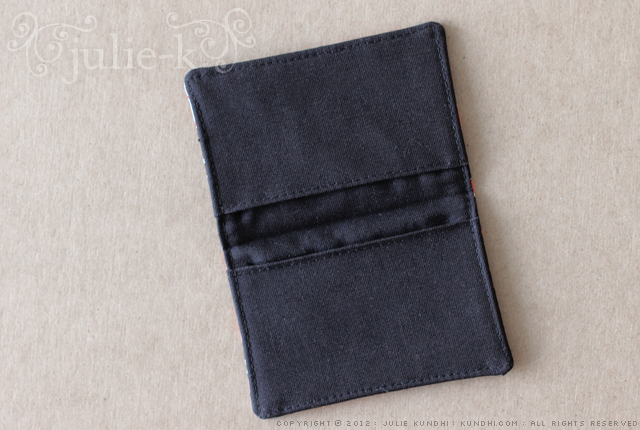 I also abandoned the fastener. As long as I pressed the finished piece really well, it stayed closed on its own. I'm sure that's because of the stiff interfacing I used.
It's my hope that these little wallets aren't just for giving the gift card. They would be great to hold a drivers license or credit card, maybe even a school ID or business cards.
I'm also thinking of working up a knit or crochet version. It might be a great project for using up leftover sock yarn!