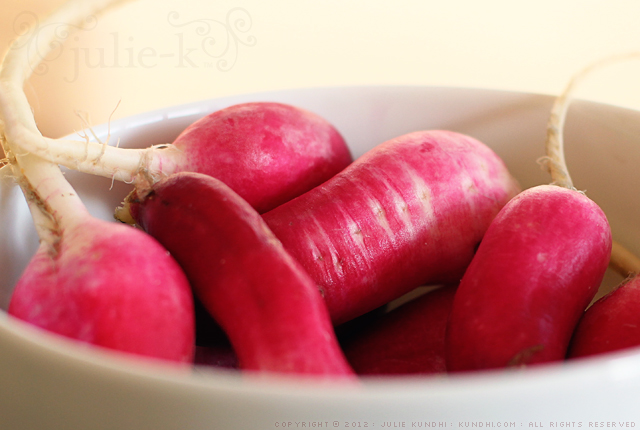 I have a confession to make. I'm giving up on growing summer veggies. I feel kind of bad about it, but I wasn't having very good luck. I really want to enjoy locally grown, organic veggies during the summer; I would just rather someone else grow them for me.
So I decided to buy a small CSA share from Community CROPS. I opted in for the fresh eggs, too. This week we got kale, mixed greens, salad greens, mint, green onions and radishes. I think I'm going to have to invest in a salad spinner!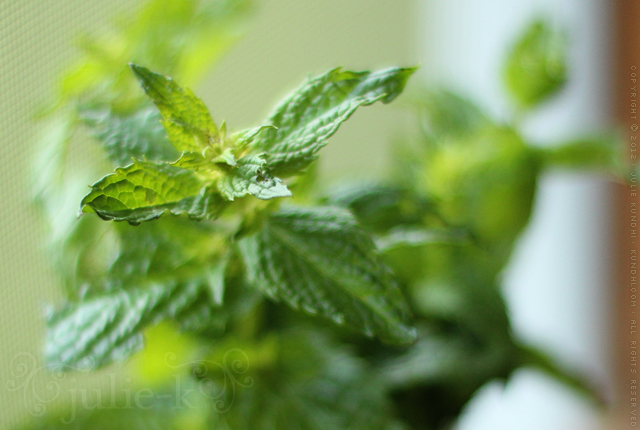 I'm going to try and keep track of what we get and what I make. Here's what I've got planned:
roast the radishes and toss with a mint/yogurt sauce. Idea via NYT.
make kale salad from Super Natural Every Day
substitute radish greens for dandelion greens in the chickpea salad
from Super Natural Every Day
use the onions in stir fry
eat lots and lots of salad!
My favorite salad right now: toss mixed and salad greens with raspberry vinaigrette, chopped tomato and avocado, crumbled goat cheese and a sprinkle of sunflower seeds.
What are some of your favorite recipes using fresh greens?
resource: Heidi Swanson's Super Natural Every Day is my favorite summer cookbook. You can find my previous posts about her book here and here. She has a recipe sampler available here. You can find the above recipes in her book when you "search inside" on amazon.com.