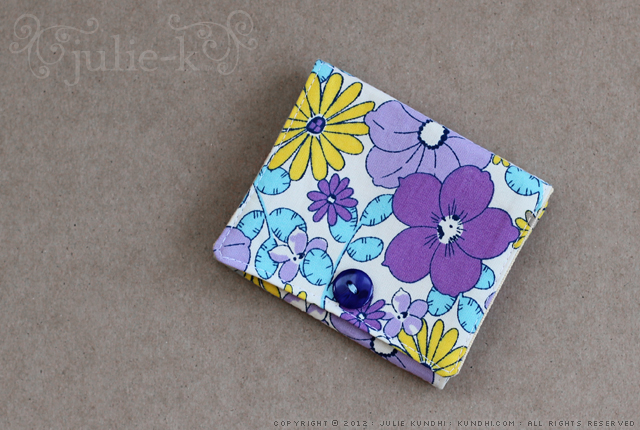 It wasn't the actual sewing of this project that clicked for me, but rather the fact that I wanted to change it before I was finished. Not that there is anything wrong with this little wallet. Well, ok, the pattern dimensions were a little off. I had to add 1/4 inch to each side to make a credit card fit in the sleeve.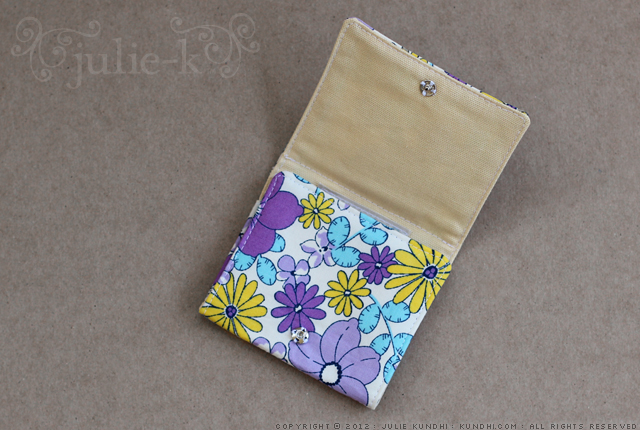 Anyway, what I like about it is that it's small and soft. I'm the kind of girl who takes a walk to the park with my phone, drivers license and credit card in my back pocket. This wallet is a little to bulky for that. Plus, I am making these to hold gift cards for teacher and graduation gifts. I couldn't imagine a guy using this, could you?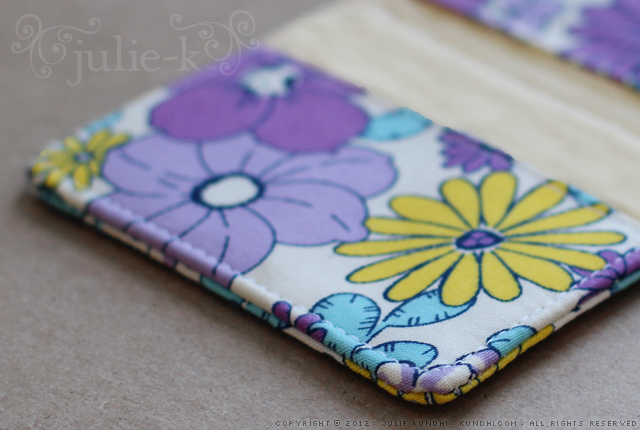 Yes, this is the year of the gift card for me. I'm finding it increasingly difficult to buy or make for people outside of close family and friends. However, just a gift card seems so boring. Delivering it in some bright fabric with a bow kind of jazzes it up a bit, don't you agree? Final pics here and here.
I'm making another today and promise to take pics of my version before I give it away.
pattern: no cash wallet from Bend-the-Rules Sewing. Errata here.