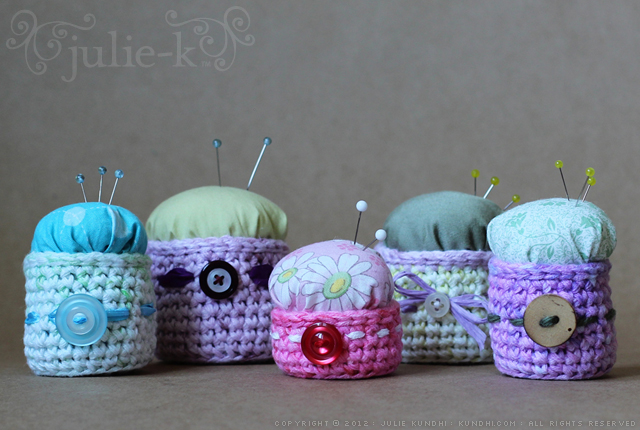 I had a hard time figuring out what to do with the Easter egg yarn. Once I saw the colors, I immediately wished I had dyed more. I wanted to use every last bit of it, so I decided to make something that I could start from the bottom and go until I ran out.
I love, love, love how these turned out! They were a lot of work, and I don't think I'll make them regularly. The pink one with flowers is my favorite.
These are too pretty to just sit around in my "finished" pile of projects so they're available for sale in my etsy shop.
I also spent the weekend working on a crochet pattern for tiny flowers. Stay tuned!