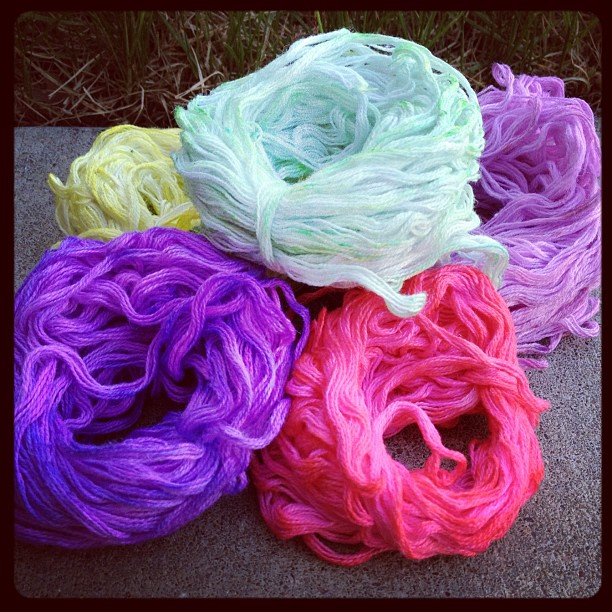 I have never considered myself a yarn dyer. I have so many odds and ends in my stash, I can't imagine ever needing a specific color for anything. But while I was cleaning up from Easter egg dyeing last Saturday, I decided to dunk a few balls of yarn in the leftover dye just for fun.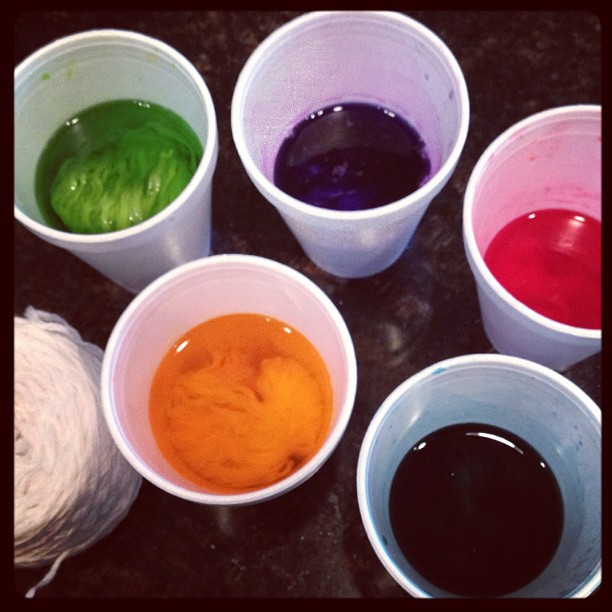 It was a really sloppy attempt. I soaked my yarn under the kitchen faucet before plopping it into the cups. I let them sit for a long while before I remembered to microwave them. Some of the mini-hanks were wound too tightly and are pale on the inside. The colors, however, are absolutely beautiful! They make me want to try my hand at dyeing a larger amount.
I'm not sure what I'll do with this little bit of yarn. Maybe I'll crochet some eggs.
details: The white yarn is from my stash of unraveled sweaters. I didn't follow a tutorial for dyeing the yarn. If you google "easter egg dye yarn" you'll get a bunch of links.
I haven't been spending a lot of time in front of my computer lately. Thanks for putting up with all of my instagram photos.