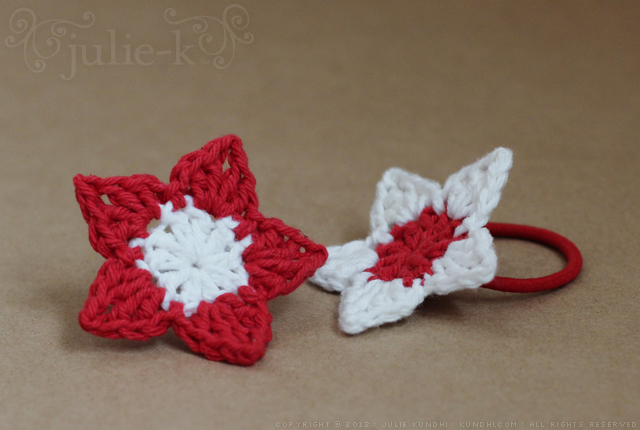 These are way overdue. I promised them to my daughter a long time ago. I even put the hair ties on my desk to remind myself to make them. I found them last week when I cleaned my office. Whoops.
I had made her pink and blue ones, but she needed red and white. Why? Husker colors, of course. She'll be happy to see these when she gets home from school today.
The pattern is the Five Petal Pointy Flower from Crochet Adorned. Yarn is from my thrifted stash of cotton.