It's been a long time since my last Thrifty Thursday post. It might be because my partner in thrift moved away to California. She came back for a visit last month and it was just like old times! I found a few things that I'm planning to transform, but I want show you these little bowls first.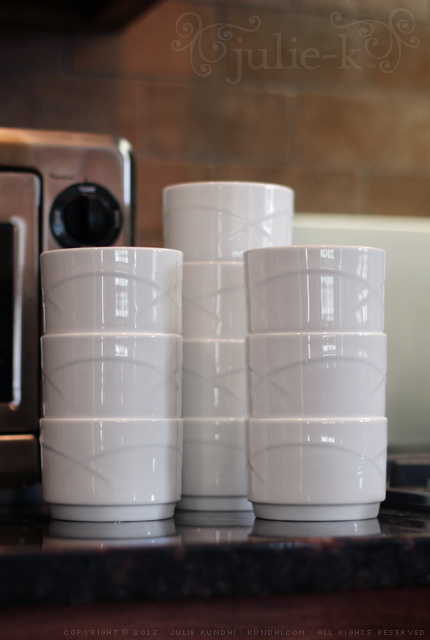 I was so excited to find them. They match our plates nicely and are perfect for a side bowl of dal. When we have an Indian dinner, we use a soup or cereal bowl for our dal. Considering how much I love all kinds of beans, that's not a problem for me. Now the rest of the family can have a proper-sized bowl on the side.
thrifty: I scored 10 Oneida china bowls at 65 cents each.