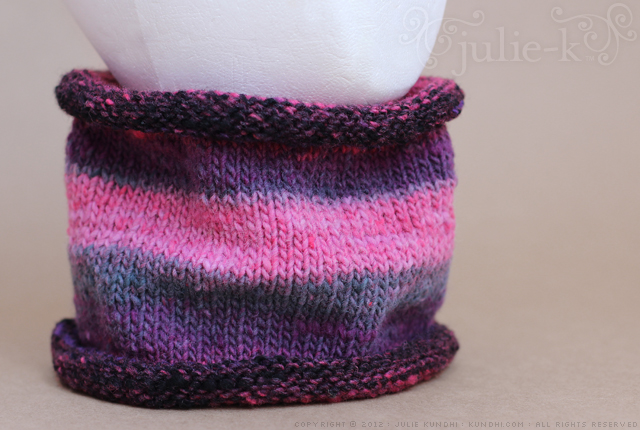 It's been forever since I talked about this cowl. In fact, it took entirely too long to complete. That's because my daughter fell in love with fleece and decided wool makes her itchy. (Interestingly enough, she still likes her wool hat and mittens.)
I wasn't sure whether or not I should keep knitting or rip it out, so it sat in the UFO pile for awhile. Then one day I decided to try it on myself. It fits! It's snug, but definitely not too small. So I finished it up.
Of course now that I'm thinking of keeping it for myself, she mentioned that she'd wear it if I lined it with fleece. I don't know. I kind of like finally being finished with this project.
What do you think?
project notes: cowl beginning, noro mittens, noro kitty hat