Yesterday I started unraveling this sweater. When I detached the neck, I thought, "This would make a beautiful cowl." I slipped it around my neck. Lovely. I doubled it up. Toasty.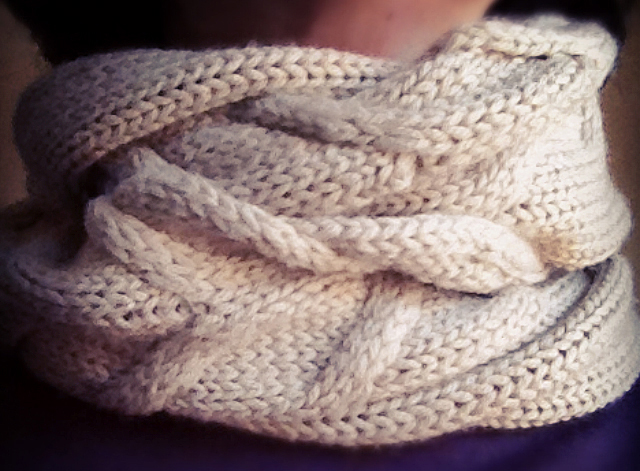 It's the fastest cowl I've ever made. In fact, it kind of looks like the Burberry-inspired cowl by The Garter Girl, which just happened to be on my to-knit list.
Sorry for the mobile phone pics. It's been a busy week.