Last night I slept in my own bed and it was wonderful. I've been all over the MD/DC/VA area the past week visiting family and friends. No matter how much fun I have while away, it's always nice to come home.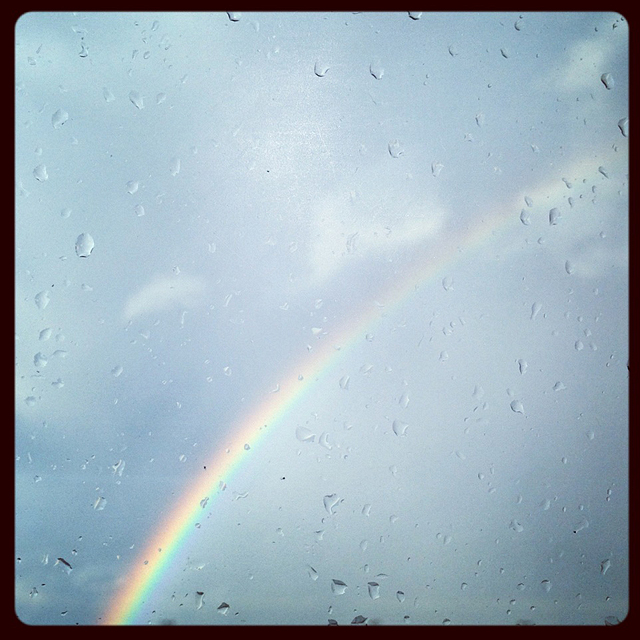 I saw this rainbow at the Cincinnati airport and snapped a shot right before we boarded our plane. I've been thinking a lot about this picture over the past week. Maybe it's because while I was away, we ushered in a new year. I'm not one to make long lists of resolutions, but I have a feeling 2012 is going to be filled with creativity and inspiration.
It's good to be back.