We've been doing a lot of reading lately and the main subject has been art. Since it's too soon to write about my holiday projects, I thought I'd share some of the books we've been enjoying. (All book links go to amazon.com)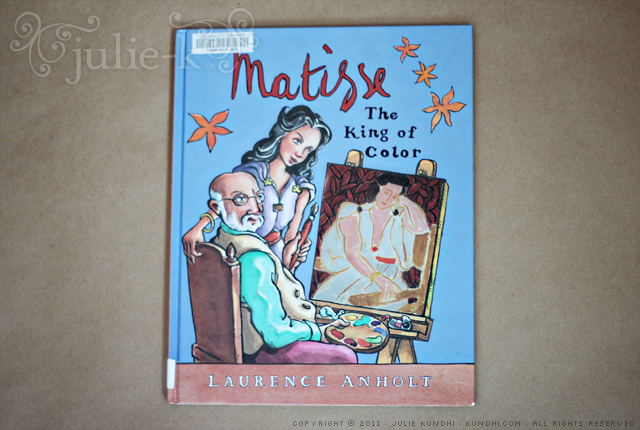 Matisse the King of Color: This was a spur of the moment choice from a display at the library. I didn't expect my daughter to devour the pages with such interest. It's the story of Matisse's friendship with his nurse Monique, who later becomes a nun and inspires him to create the Chapelle du Rosaire. The book is illustrated in his bold, colorful style. It's also part of a series of books about artists written by Laurence Anholt. We will definitely be checking out others in the collection.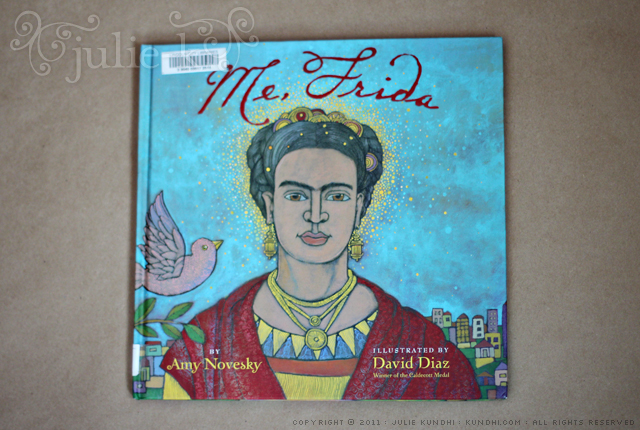 Me, Frida: My daughter first learned about Frida Kahlo from an online resource at school called PebbleGo and was excited when I brought this home. The book focuses on Kahlo's time in San Francisco with Diego Rivera, in which she became more sure of herself, her artistic style and her talent. It doesn't mention how her health problems influenced her art, although my daughter already knew about that from PebbleGo.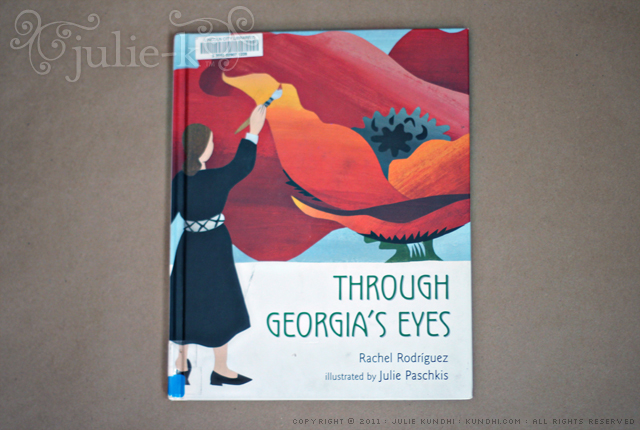 Through Georgia's Eyes: My daughter also learned about Georgia O'Keeffe from PebbleGo. This short book fits in a lot of history, starting with O'Keeffe's artistic aspirations as a child all the way up through her life at Ghost Ranch. I really like how this book emphasizes her determination to earn a living as a painter despite being told that only boys became artists. A girl wishing to be one was "scandalous!"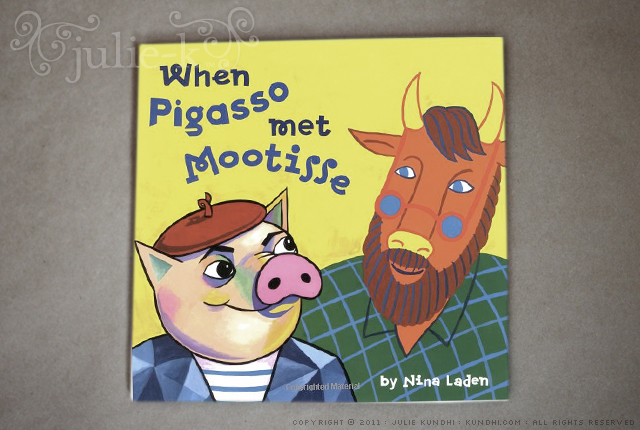 When Pigasso Met Mootisse: This book was a recommendation from the school librarian, who knows how much my daughter loves art. The story is loosely based on the real-life relationship between Matisse and Picasso and does a good job comparing and contrasting their styles. Plus, it will make you laugh out loud. Seriously!
Do you have any favorite art books for kids? Post your links in the comments!