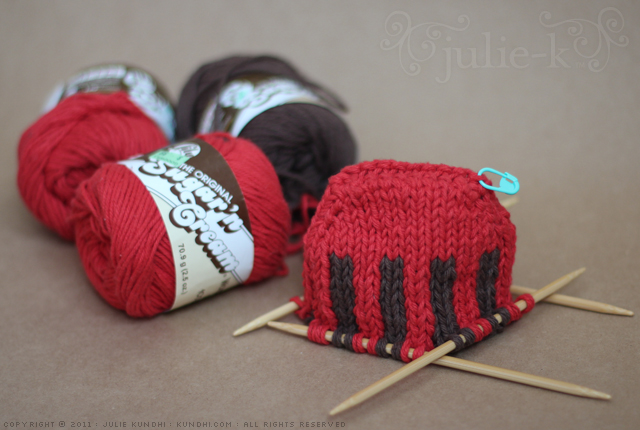 I'll admit it. My first real fair isle project after my retreat last year probably shouldn't have been using kitchen cotton doubled stranded. The first attempt was incredibly puckered. The second attempt was off gauge and a tight fit, even for my small hand.
The third time is looking like a charm, though. A friend advised me to knit my work inside out. The strands have a longer distance to travel and it forces you to loosen up. Brilliant!
I hope to have a finished photo to share soon.
pattern: Toto the Extremely Useful and Cute Potholder (ravelry link) from Mason-Dixon Knitting Outside the Lines (amazon link).