Have you heard of Holiday Mail for Heros? It's a program sponsored by the American Red Cross to send a touch of home to members of our U.S. military, veterans and their families, many of whom will be far away from home this holiday season.
My daughter's school is collecting cards this week and she made her card today. I wasn't sure she really understood the concept behind this, but once again I underestimated her.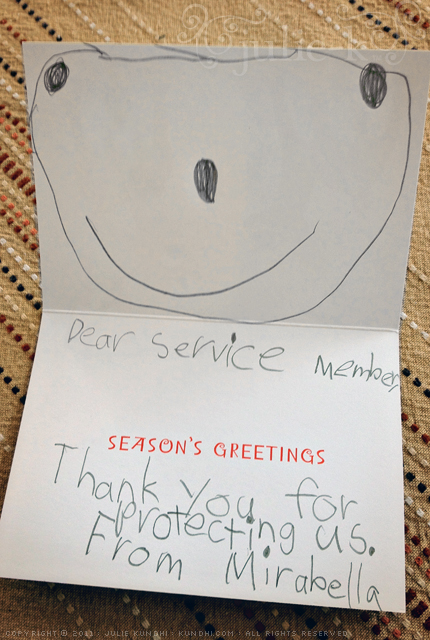 Pretty darn awesome.
Anyone can participate in this program. You can find more information at the Red Cross website. Make sure you scroll down and read the guidelines for making your card and get them in the mail by December 9th.