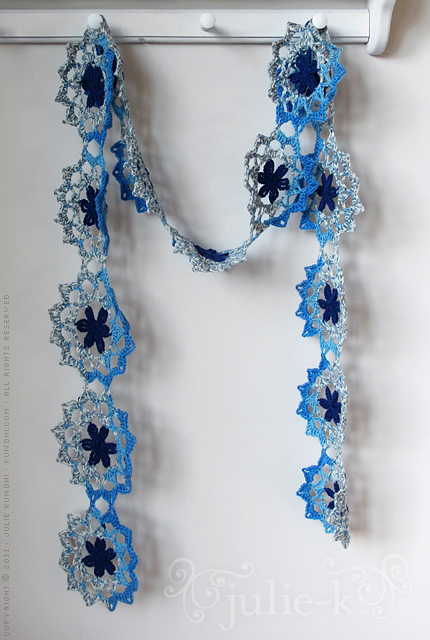 I'm on a roll finishing scarves. This one turned out a little longer than I planned. I just kept joining motifs and forgot that each one is a little bit bigger after blocking.
This has got to be one of my favorite yarn projects. I love the colors and the pattern, plus it has amazing drape. Who would have thought a few thrifted balls of sock yarn could be transformed into something so lovely?
details: Pattern from 201 Crochet Motifs, Blocks, Projects and Ideas. Yarn is Knit Picks Parade (ravelry link). I used 2 1/2 skeins for the scarf and I'm crocheting the leftover bits into bookmarks.