I've been wanting to make this scarf since I learned how crochet. It worked up fast and I highly recommend it for your gift making/giving this season. This version is a little shorter than the pattern specs because it's a gift for a little girl. I think she's going to love it.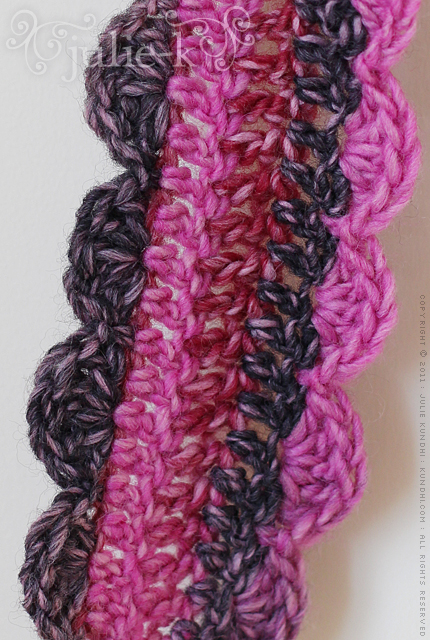 details: Yarn was gifted to me by a friend. It's Katia Mexico (Ravelry link) and leftover from a sweater she made. The pattern is One Skein Scarf from Debbie Stoller's Stitch 'N Bitch Crochet and is a free download from joann.com (pdf link).
modification: I made my chain with a hook size larger and I still feel like it's a little too tight. It gives the scarf a slight bend or curl. That's not necessarily a bad thing, but next time I might chain with a hook two sizes up to see if it lays more flat.