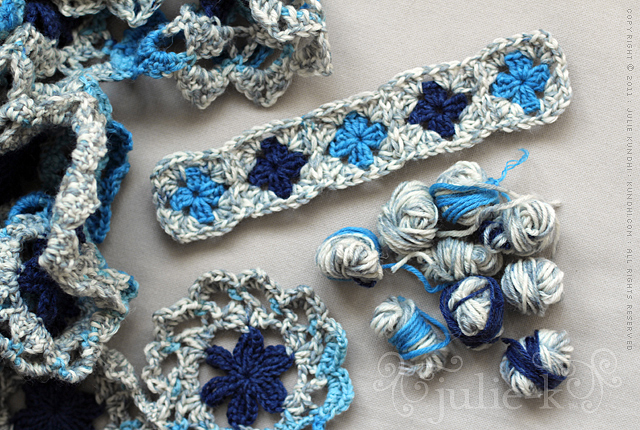 I've been hooking up a storm lately. I finished this scarf and I'm using up the extra bits to make a bookmark. I've also started a new scarf that's almost done. I'm not sure what's gotten into me. Maybe it's the cool Autumn weather?
I can't wait to block the scarf for a final reveal. It's going to be so beautiful!
What are you working on this week?