creative gift idea: make your own suncatcher
I can't believe it's the middle of October and I haven't told you about all of the cool arts and crafts gifts my daughter received for her birthday. I haven't even blogged about her art party. I'm a slacker.
First up is this awesome blast-from-the past suncatcher. Do you remember making these when you were a kid? It's a metal frame that you fill with plastic bits and melt in the oven.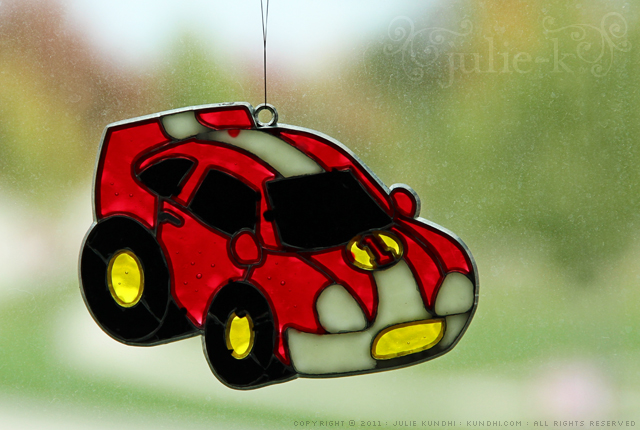 I was a little worried about this project because it says 6+ years, but my daughter did pretty good. We made it together: she dumped the bits into the frame and I used tweezers to corral any stragglers into their proper space. She did get a little frustrated toward the end and we had to take a little break, but all in all, it was a fun project.
She's really proud of it and it's hanging in her window.
inspiration: I did a search on pinterest and came up with some really fun ideas for suncatchers. I'm thinking we need to make a wax paper one with some autumn leaves and crayon shavings.
p.s. I'm writing about this because I think it's cool and my daughter loved it. I have no affiliation with any catchers of sun. I'm just spreading some creative love.