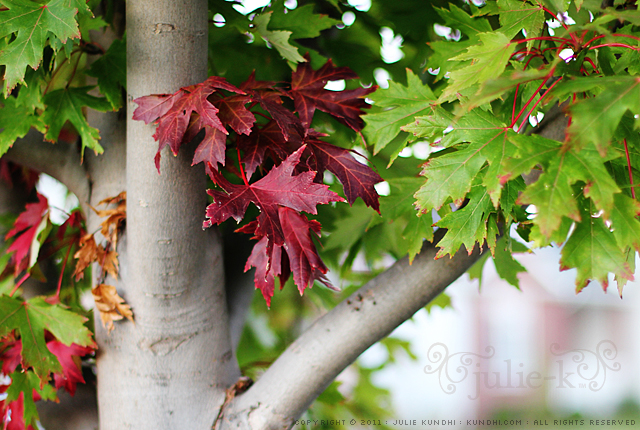 There's a tree in my neighborhood that's starting to change colors. Slowly, branch by branch, its leaves are turning red. Most of the tree is still a brilliant, summery green, but you can tell change is slowly coming. My website feels a little bit like this tree today.
Over the weekend I merged julie-bird.com with this site. I'm guessing most of you wouldn't have even noticed if the rss feed hadn't sent out one of my posts from a few weeks ago. (Seems feedburner is easily confused by change.)
Like the big green tree outside my window, most of the site remains unchanged. However, there are a few exciting things to note:
There's finally a navigation bar at the top!
Tutorials have their very own page (with photos to come soon)!
Images are bigger! Tutorial photos are easier to see!
You may notice little changes in the coming months. I'll let you know if I add anything terribly exciting. Right now, I'm just happy to have a little more elbow room to organize my creative thoughts.
Are the leaves starting to change in your part of the world? Real or metaphorical, share in the comments!