I am so excited this is finished because I'm really ready for a new project. It turned out just as beautiful as I had imagined the day I found the sweater.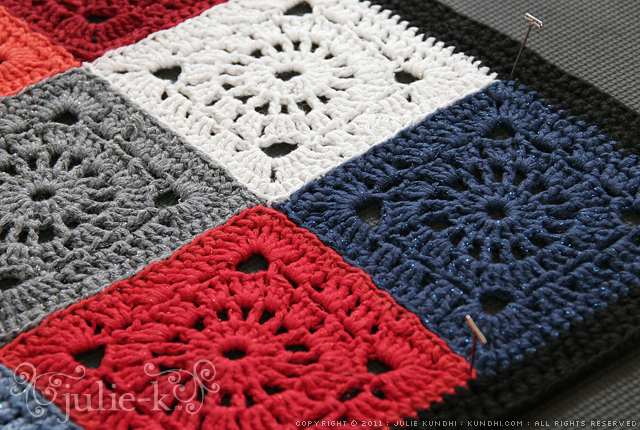 I couldn't wait for it to dry, so I took pictures while it was blocking. I don't normally block blankets, but because this is a gift, I wanted all of the squares to look perfect.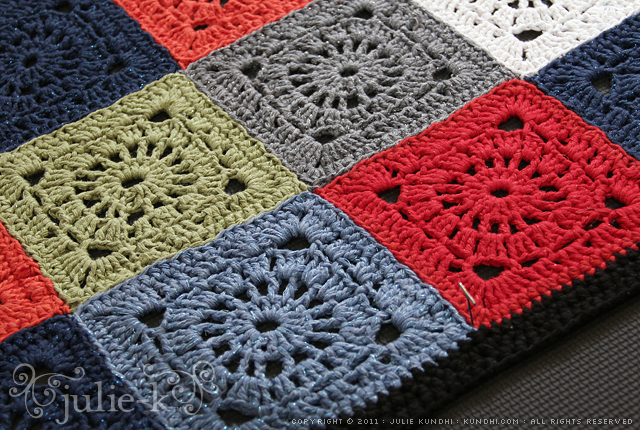 Some friends have asked me about my seaming technique on this blanket. I took pics along the way so I can post a tutorial. My next blanket will be joined as I go. Maybe it won't take so long to finish.
original post: You can see parts of the original sweater in my first post about this project.