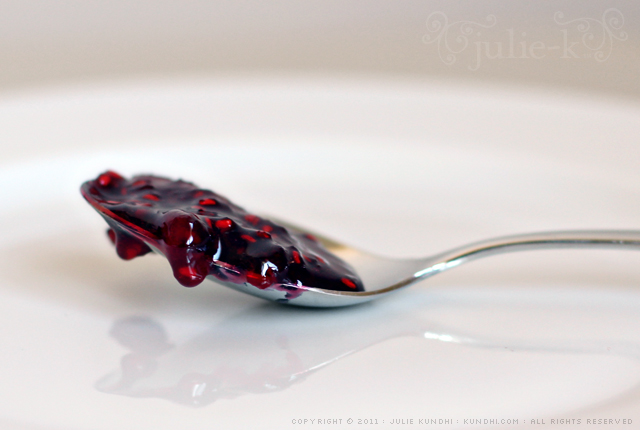 Last night I made jam. Ooey, gooey, yummy in the tummy jam. It was so incredibly easy that I can't believe I haven't done this before.
I started out following the recipe in the Ball Blue Book , cutting ingredients by two-thirds because I only had three cups of fruit. On the first try, the fruit didn't gel. Maybe I had let the berries get too ripe? I boiled again and added some powdered pectin. Still no luck. Tried one more boil and some more pectin and voilà! Jam!
Two containers are in the freezer. A half filled container is in the fridge. Now I just need to make something that needs jam. Maybe scones?
resources: Target has the Ball Blue Book in stores right now with the canning supplies. I also found this website helpful and followed this advice when my jam didn't gel.