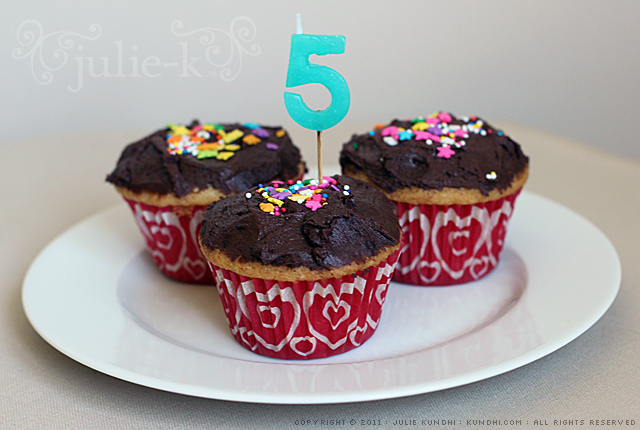 When my daughter turned three, I started a little mother-daughter birthday cake tradition: she gets to choose the cake mix, icing and decorations, then we make the cake together. This year she wanted cupcakes and chose Trader Joe's cake mix and frosting, along with rainbow sprinkles.
A lot of people seemed surprised that I used a cake mix. They just assumed I make everything from scratch. Not so! Although, I hear it's pretty simple. Maybe next year we'll give it a try.
I'm delighted that my daughter is still interested in mother-daughter cakes, even after seeing some of the amazing store bought cakes her friends have. I hope our tradition lasts for many years.
Do you bake with your kids?
semi-homemade: last year's dinosaur cake