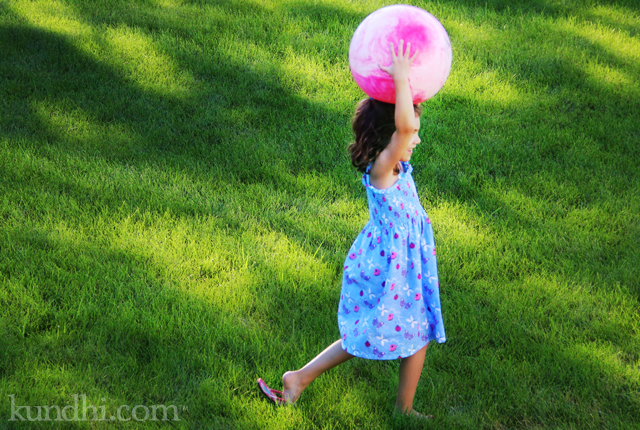 blog flashback: Two years ago I refashioned a woman's shirred shirt into a dress for my daughter.
A few months ago, I got a message from a friend about some free fabric. I tried to resist. I really don't need any more fabric. I did need a little quiet time with friends, though. Besides, what if I found something really cool?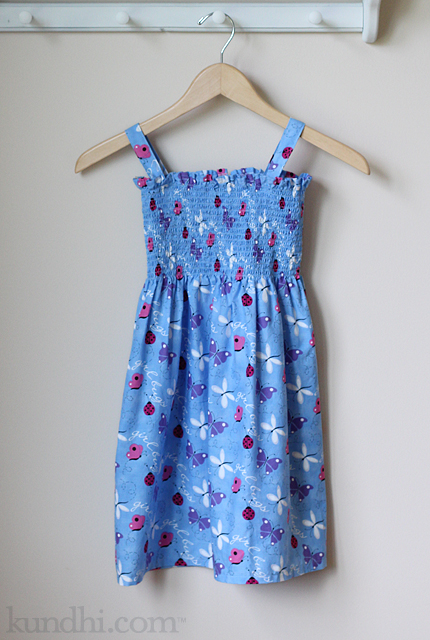 I have always wanted to make a dress out of pre-shirred (or mock-smock) fabric. This happened to be the perfect amount: just shy of 1 1/2 yards. (It's hard to tell how much you'll need with all that elastic. My daughter's chest is 21 inches, if that gives you some perspective.)
I made the dress long, hoping and praying she might be able to wear it next year. I even hid some extra strap length inside the back. I guess I could always turn it into a shirt next year, too.
What do you think about mock smock fabric? Have you ever shirred fabric with elastic thread?