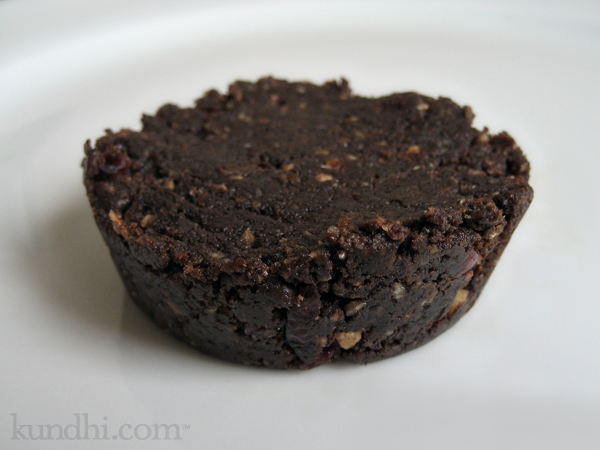 When I began P90X, I was really hungry. I thought having some protein bars ready to grab from the pantry would be helpful, but I couldn't find any that I really liked. Then I started reading things about soy protein isolate and thought maybe I should try making these on my own. I had hoped to post this during Hemp History Week. Wouldn't that have been timely? Here it is, better late than never!
This recipe is basically a 1:1:1 ratio of the first three ingredients. You can substitute any flour for the oats, any protein powder and any nut butter. Adjust the water accordingly. Add in other kinds of dried fruits or skip the chips. It is very easy to make this gluten free, dairy free and vegan.
1 cup oats
1 cup chocolate hemp powder
1 cup crunchy almond butter
water
1/4 cup craisins
1/4 cup mini chips
muffin pan
makes 12 bars
Pulse the rolled oats in a food processor until they resemble a coarse flour. Add the chocolate hemp powder and mix. Then add the almond butter and mix. It should start coming together at this point. Add water slowly until it starts to form a ball. I usually use about 2/3 cup, but it depends on your ingredients.
Remove the ball from the food processor and place in a mixing bowl. Add the craisins and chips and knead until they are incorporated. You'll be tempted not to dirty another bowl, but the food processor takes all of the fun out of biting into a chunk of fruit or chocolate. Mix them in by hand.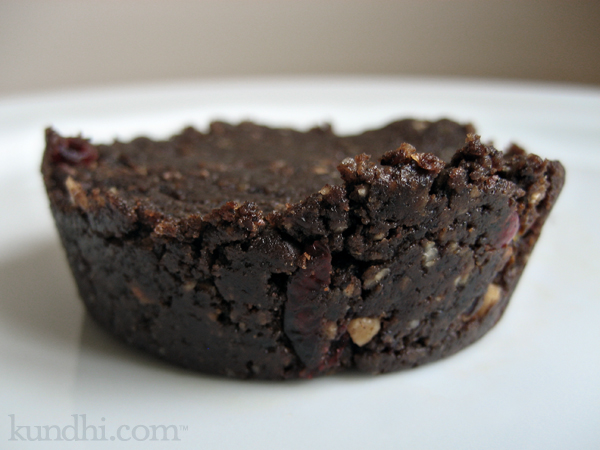 Divide your dough evenly into the muffin tins and press down with your fingers or the back of a spoon. Place them in the freezer for about an hour. Take them out and let them sit on the counter for a few minutes. Gently pop them out with a knife. Wrap them in aluminum foil.
I keep a few of these in the fridge, with the rest stored in the freezer. The foil is easy to rinse off and toss in the recycling bin. When I'm on the go, I toss one in my purse with a napkin. If you're not going to eat it within a few hours, it can get a little crumbly.
resources:
Soy protein isolate in energy bars, via newsreview.com.
Hemp History Week, via thekindlife.com.
Benefits of hemp protein, via livestrong.com.