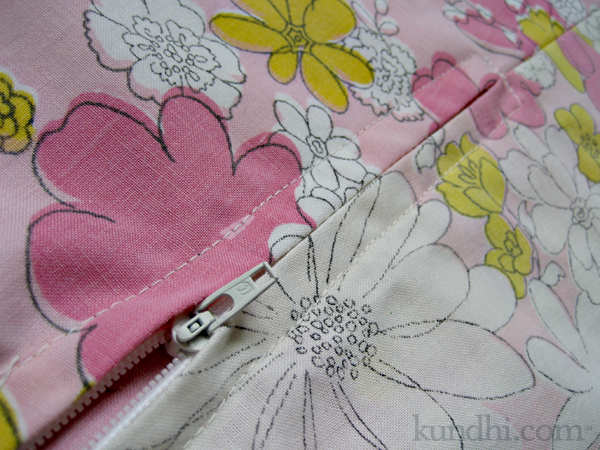 This space hasn't been very creative in the past week. I've been sick since last Saturday. I've spent a lot of time sleeping and not much else.
Right before that I had made a trip to the thrift store and started work on some summer refashioning. I also drafted a skirt pattern from scratch and made this muslin. Notice what's on the side? A zipper! I'm not sure why I'm so intimidated by these buggers, but I'm going to conquer that fear this summer. So long elastic waistbands!
pattern: I used the a-line skirt formula in Sew What! Skirts. Muslin fabric is a floral sheet.
More creative spaces here.