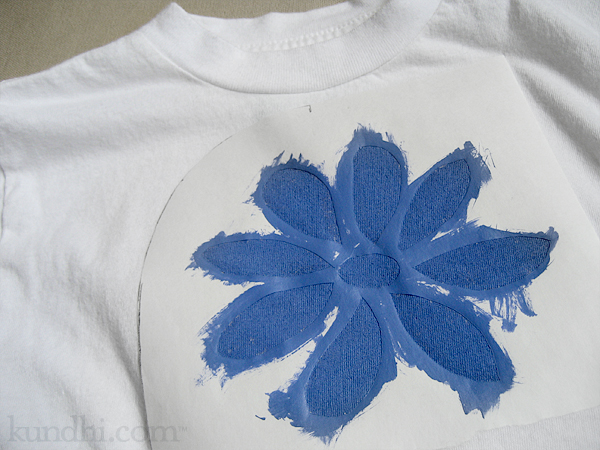 I have this idea for a really cool shirt, but it involves freezer paper stenciling. Can you believe I've never tried it? Well, until today, that is. Boy, is this technique awesome — and addicting!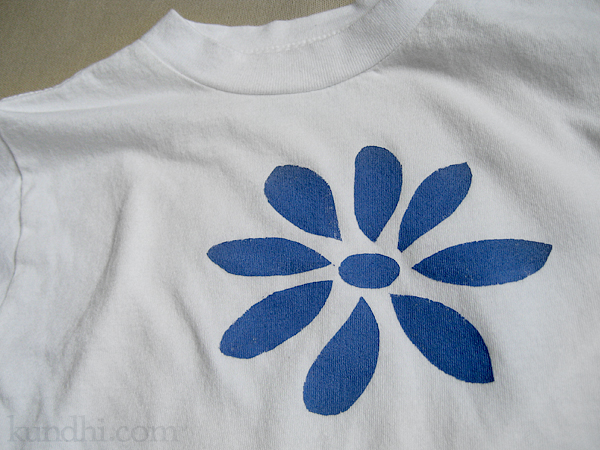 When I applied the paint I was confident one coat would be enough, but after peeling off the stencil, I think two coats might be the way to go. Glad I made a prototype.
Have you used freezer paper stencils before?
pattern: The stencil is a freehand drawing of a flower from existing fabric. I'm going to make matching pajama bottoms for my daughter.
technique: You can find details and tutorials over at Amy's blog and Craftster.