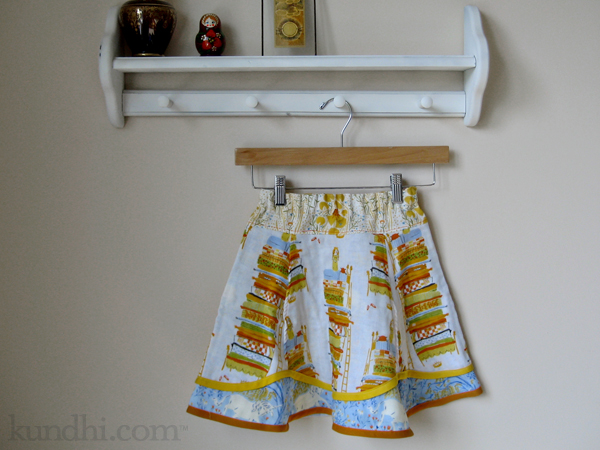 I've been going through skirts and adjusting elastic waistbands today. It doesn't make for interesting blog or picture opportunities. However, I did adjust the waistband in one of my daughter's new twirly skirts and it is pretty darn cute. Don't you love the fabric?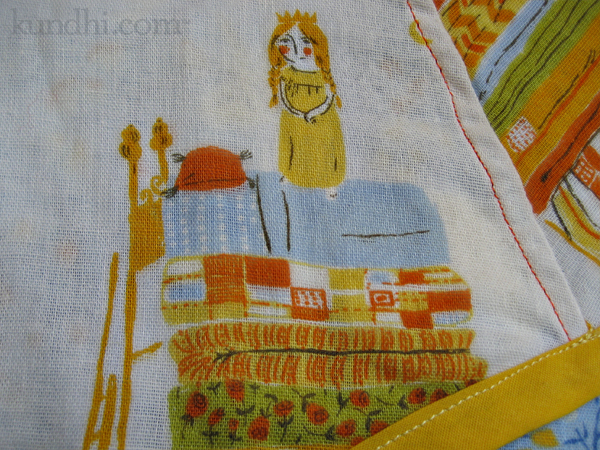 Yesterday we spent some time at the library and I found an Easy-to-Read version of The Princess and the Pea. I have a feeling it's going to become a favorite around here.
What did you finish this week?
skirt: My friend made this for her daughter and it turned out too small. We are very lucky and grateful that she passes these cute things on to us.