I have a lot of Elizabeth Zimmermann's books. In fact, one of the first books I read when I started knitting was Knitting Without Tears. Elizabeth's attitude was so confident and fearless. I was instantly addicted.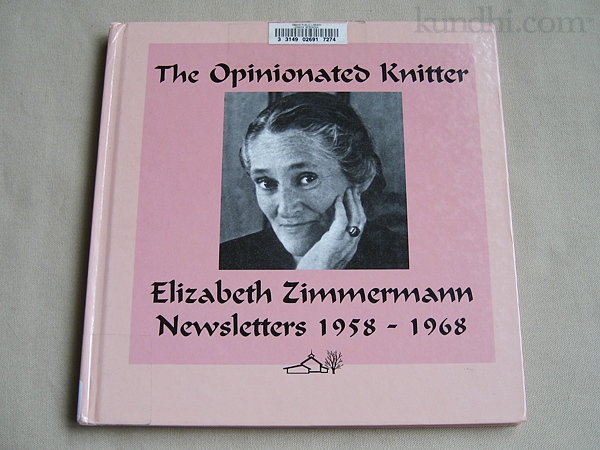 A few months ago when Amanda wrote about her love for EZ, I realized that I have never read The Opinionated Knitter. What? When I checked the library, I found they didn't have it. Double What? Thanks to the wonders of Interlibrary Loan, I've spent the past month pouring over the pages.
The graphic designer in me loves the diverse typography. Just look at her signature—so bold and beautiful! And her newsletters are typed by hand—simply awesome.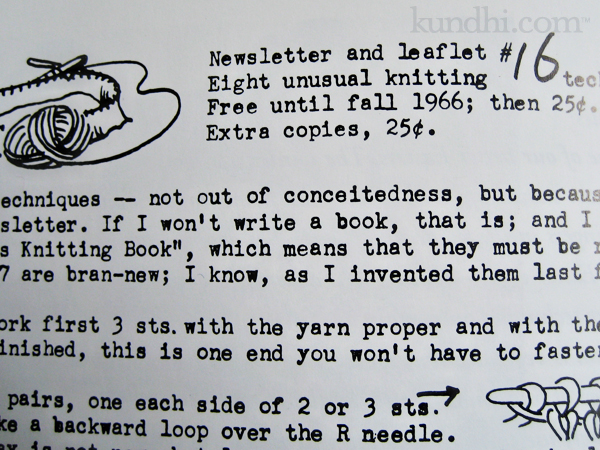 All of the artwork is hand drawn by EZ. I didn't realize that these (free!) newsletters were for her wool customers. How did I miss that she designed patterns and sold wool?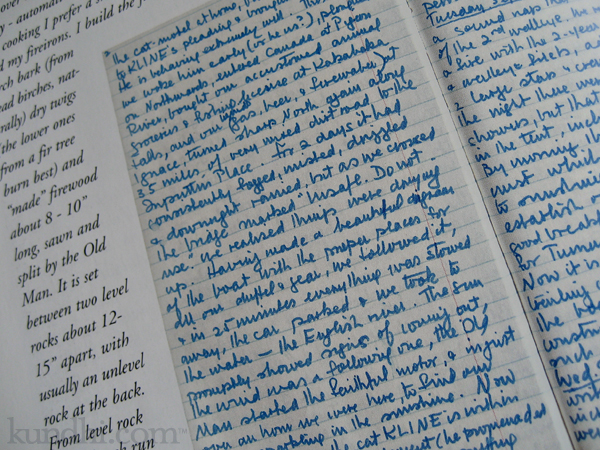 I adore these excerpts of her handwritten journal.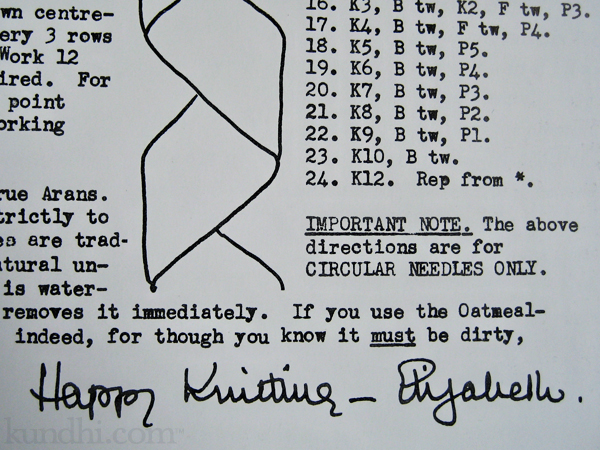 Happy knitting, indeed.