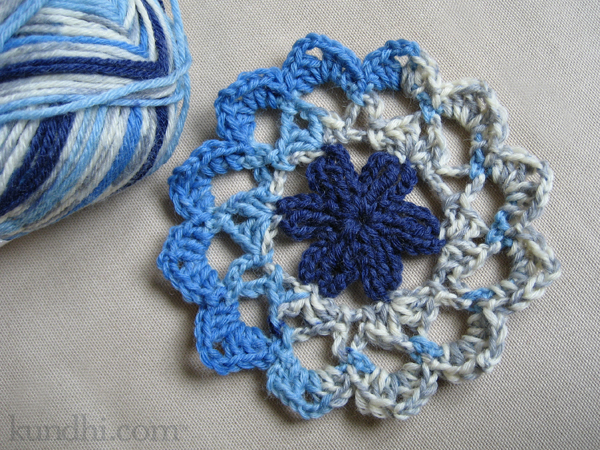 My graphic design creative space has been hopping this week, which doesn't leave a lot of time for my handmade creative space. Sometimes you just need to put technology on hold for a little bit and make a flower.
What's in your creative space?
motif: Pattern from 201 Crochet Motifs, Blocks, Projects and Ideas. Book and yarn gifted to me by my friend Kelly.