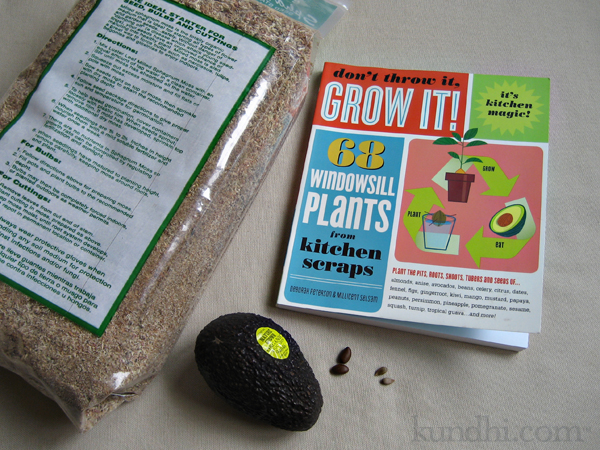 In my creative space today, I'm helping my daughter with a few seed projects. She found this book in the cupboard a few weeks ago and has been studying it for foods that we have in our kitchen. So far she's collected seeds from an apple and a lemon. I've given her a few avocado seeds, but they have all dried out before we had a chance to get our sphagnum moss. (She took them to nature school show-n-tell, instead.)
Now that we've got our moss, she keeps asking me when I'm going to eat That Avocado in the Refrigerator and could I please remove the seed gently with a spoon? Wish us luck!
stash: I won this book from a giveaway by the publisher on Facebook. It hangs out with my stash of cookbooks, although I have a feeling it might be moving to her bookshelves in the future.
What's in your creative space today? Visit Kirsty's blog to play along.