This tea towel was spared from the coffee experiment. I've been planning to turn it into an apron ever since I saw the project in Amy Karol's first book. I love how it turned out, especially the pleats. I can't wait to make more! Here's a view of the tie.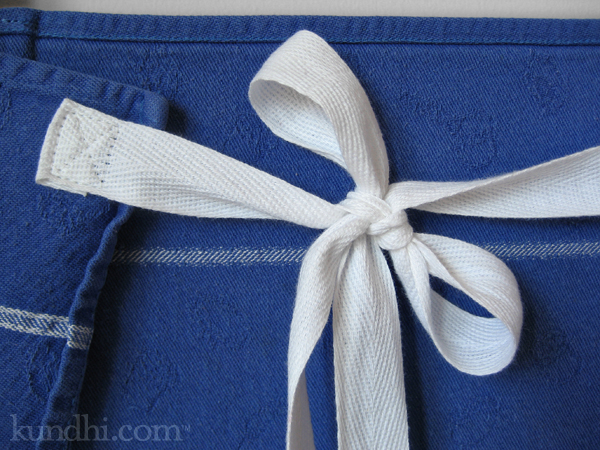 project details: This towel was part of a wedding gift. I'm so glad to give it a new life in the kitchen. Tie was in my stash from who knows where. Pattern from Bend-the-Rules Sewing.
coffee update: I took Happy Cat's advice and re-brewed the grounds after my coffee yesterday. The towels have been soaking for over 24 hours and are still blue. I think they are made of kevlar.