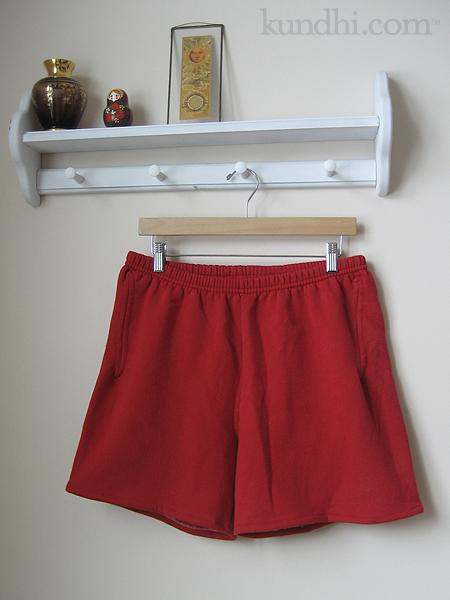 These poor shorts have been sitting in my pile for a long time (note the wrinkles). I made these just like the first pair,* but this time I tried to add pockets. It didn't go so well. I figured they were ready for the donate bag, but my husband said they fit great. It was just the pockets that were goofy. So I stitched them closed and cut the pockets out.
This was my only project out of the The Big To-do Pile this week. I've been working on a few gifts that I'll be posting next week.
What did you finish this week?
*I just re-read my first comfy shorts post. This had me laughing: "I think with the small amount of sewing with knits that I do, I really don't need a serger."