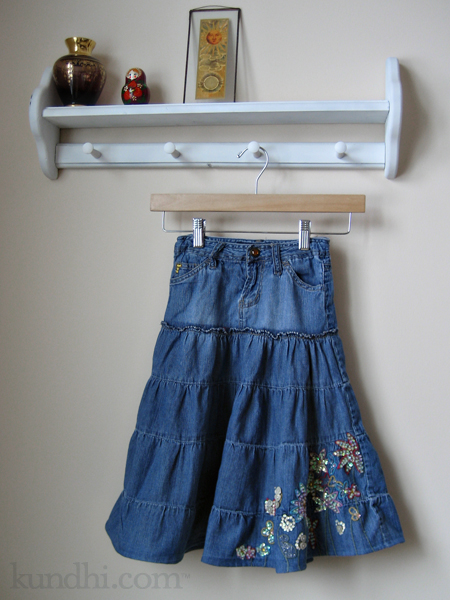 This week's Finished on Friday project was just a little bit of mending. I received this skirt from a friend. It didn't need that much work: just hem the raw edge and sew a button on for the adjustable elastic. I wish I would have done it sooner, though. My daughter LOVES it. She wore it two days in a row and would have worn it a third if I had let her.
Not much else noteworthy out of The Big To-do Pile, but I'm patting myself on the back for keeping my weekly project goal.
What did you finish this week?