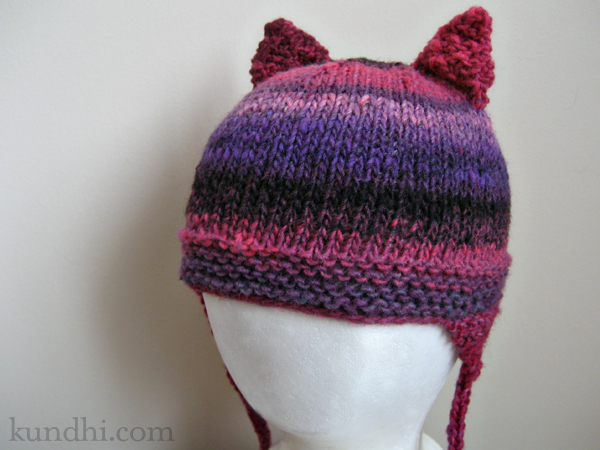 The Kittyville Hat is finished! This was a great pattern and I loved knitting with Noro.
I messed with the color changes a little bit to make sure there was enough pink, red and purple to make my daughter happy. (Yes, I know it's really dark pink, but I sold it as red, which is her favorite color, so just go along with me, ok?)
Here it is in action: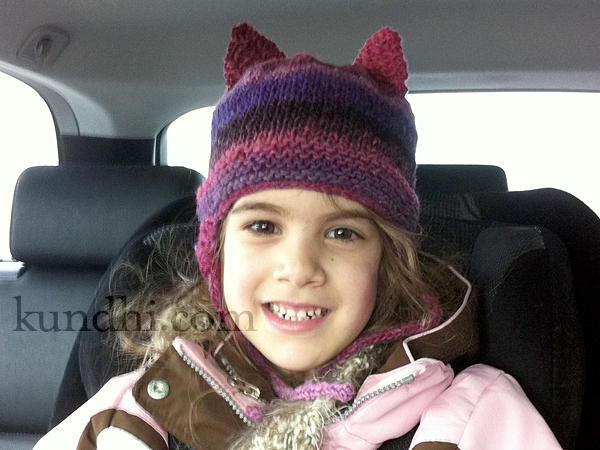 She loves the kitty ears and I love that her ears are covered. It's a win/win! I'm currently working on a set of matching mittens and messing with the color changes even more. Thank goodness for spit and splice wool.
Pattern notes here.