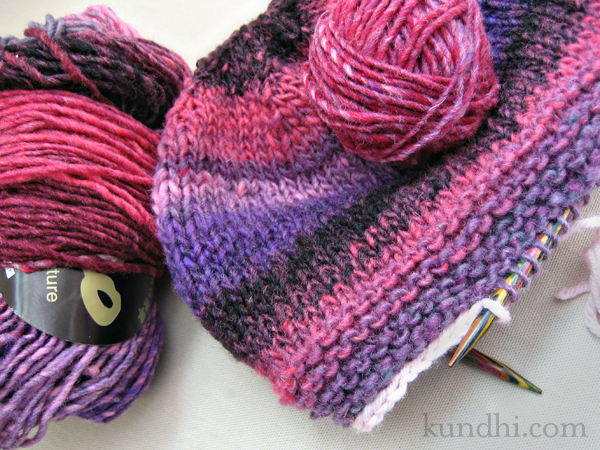 My daughter is wearing last year's wool hat and mittens. I can't believe they still fit — not much else from last winter does. With the cold weather officially upon us, I decided to knit a new set for her before she outgrows the ones she's wearing now.
I started this over the weekend and I'm already picking up stitches for the ear flaps. This is my first time knitting with Noro and I have to say that I really love it. The colors are so brilliant!
pattern notes: This is the Kittyville Hat from Debbie Stoller's Stitch 'N Bitch: The Knitter's Handbook. There is a child's size version on Kitty Schmidt's website. I'm replacing the devil horns on that link with kitty ears. Finished pics to come soon!