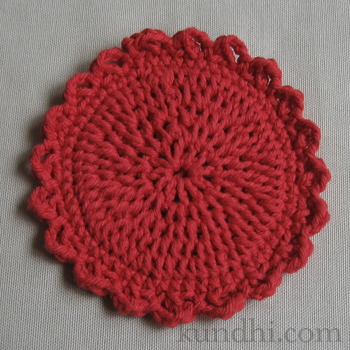 After the hustle and bustle of making things for others during the holiday season, my usual resolution is to make more things for myself.
This year that is going to have to wait. I've got a custom order for 12 of these cute coasters in red. Four down and eight to go!
Do you have any crafty resolutions for 2011? Share them in the comments!